Dubit


2016-Present
---

Dubit is an interactive studio and research agency focused on the development of digital media for children and young people. Since 2016 I have worked as a Senior Research Manager for Dubit. In this role I use my expertise in research and design for children in work that crosses commercial, local governments and charities, as well as working collaboratively with academia and on internal research to understand current trends in kids media.

Many of the projects worked on are for well-known clients such as Duplo, Lego, Turner, Aardman, Mattel, Animando TV, CBCC, BBC, Beano, Discover Education, Cartoon Network and many more. However, the exact details of lots of the work conducted is protected by non-disclosure agreements. The following gives an indication of the types of work conducted.


---
Commercial work
---
An indication of the work conducted includes with commercial partners:

Bing


Acamar Studios are an independent animation studio, who produce the hit pre-school show Bing. They commissioned Dubit, who employed me as the researcher to explore how to reach wider audiences with their TV Series and toys. More details can be found

here

.


LEGO


The brief was to digitally mirror the play patterns of the physical Duplo Street product and bring the bricks to life in the app, demonstrating the creativity of the physical toy. I undertook research to observe children playing with physical Lego Duplo town toys and analysed the data for key affordances of the toy and play that could then be used in the design of the digital app.

More details can be found

here.


Animando TV
This was to work on new directions for a well-loved TV show in Norway called Elias the Little Rescue Boat.

Tutti Frutti
Tutti Frutti are a leads based theatre-company who are one of the remaining few who continue to make original theatre for children. Most other theatre companies use well known children's IP such as the Gruffalo. As a result of their original work I have worked with Tutti Frutti to conduct art and design based research workshops with children to link into the development of their productions. This includes work on climate change and good sleep practices.


---
Internal Projects
---
Internal project are funded by Dubit to look at pressing and important changes in the Kids Media Industry. The work keeps their own understanding of the field up to date but they also share the findings with other organisations making them a leading think tank. Examples are as follows:

Children and Virtual Reality
Details of this study that looked at children interaction with and engagement with VR content at the start of VR Wave 3 can be found here. Some of the findings were shared at an industry presentation at BAFTA. This was followed by a closed workshop to explore what the interests of VR and children were to key organisations in kids media.



Children and VR Roadshow
Because of the above research study, I was asked by Alison Norrington to help organise a Children & VR roadshow to draw together knowledge in the field and to identify common concerns or interests.

Kids and the Metaverse
As Dubit moved to focus its interactive design on products for the metaverse, I undertook a study for them looking at children's use of Roblox, which given it's structure as an online gaming platform where children can also publish their own games was considered an early version of a metaverse. For this study I developed new ways of conducting research within Roblox. This included for user testing of Roblox games and as purpose-built spaces for focus groups.



State of the Nation
This was a study led by colleague Rachel Ramsey to explored what UK 12-15-year-olds think about big societal issues, what influences their thoughts, and how they can be supported to learn more about them should they want to. It was funded internally but the ideas were conceived jointly with the Children's Media Foundation. My involvement was in relation to academic journal article writing as one part of the project's dissemination.


---
Local Governments & Charities
---
Scottish Book Trust
I was part of two research projects with this organisation. The first was research leading into the development of an app called Book Bug which is a library of songs and rhymes to support very young children's emerging literacy practices.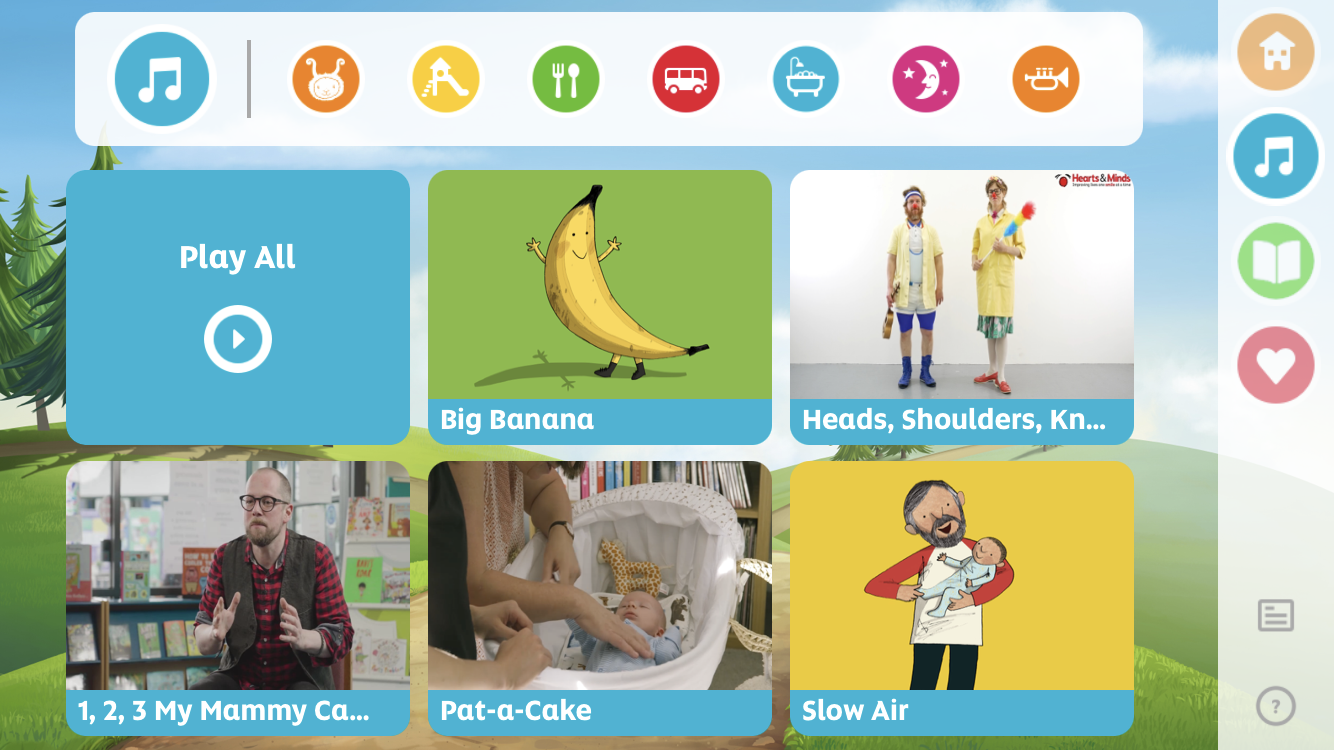 Born in Bradford
Born in Bradford is a massive cohort study measuring Bradford children's health across their life span. Connected to this project I have been part of research leading into the development of an app to promote physical activity.


---
Academic & Industry Collaboration
---
DigiLitEY
I was the academic-industry lead for the EU study on the digital literacy and multimodal practices of young children.

Joint PhD with University of Sheffield
The successful application for funding to host a joint doctoral student between Dubit and the Methods Institute at the University of Sheffield.

---