Academic Life
---

This page documents a series of daily comic strips about academic life. They are drawn as provocations for thinking about higher education in current times. It is not my intention to cause any offence nor are they intended as a slight against my profession. I like my jobs but there are stormy waters ahead and this is my way of thinking about the issues: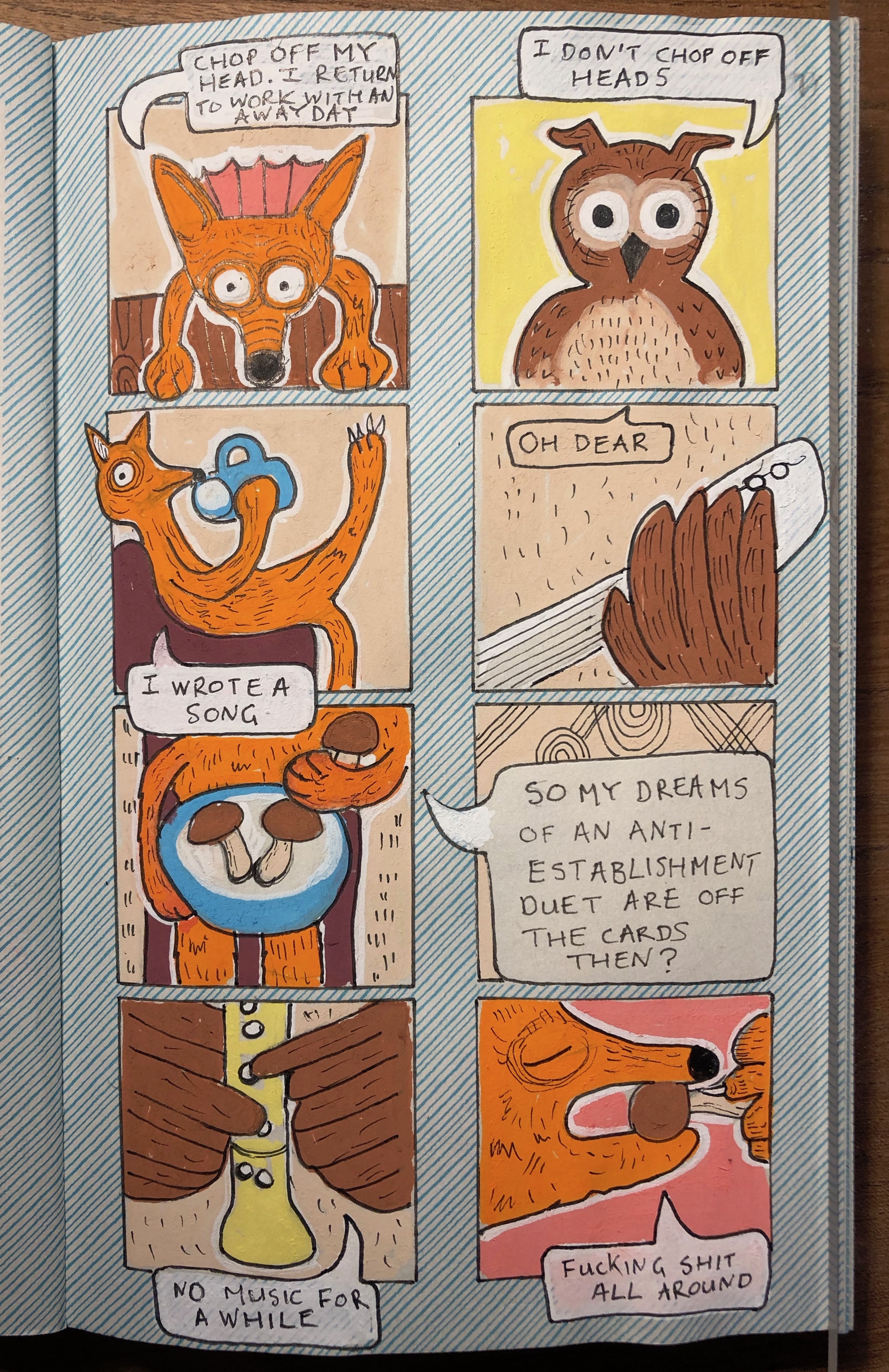 Away Day #2
Marker pen on paper
2021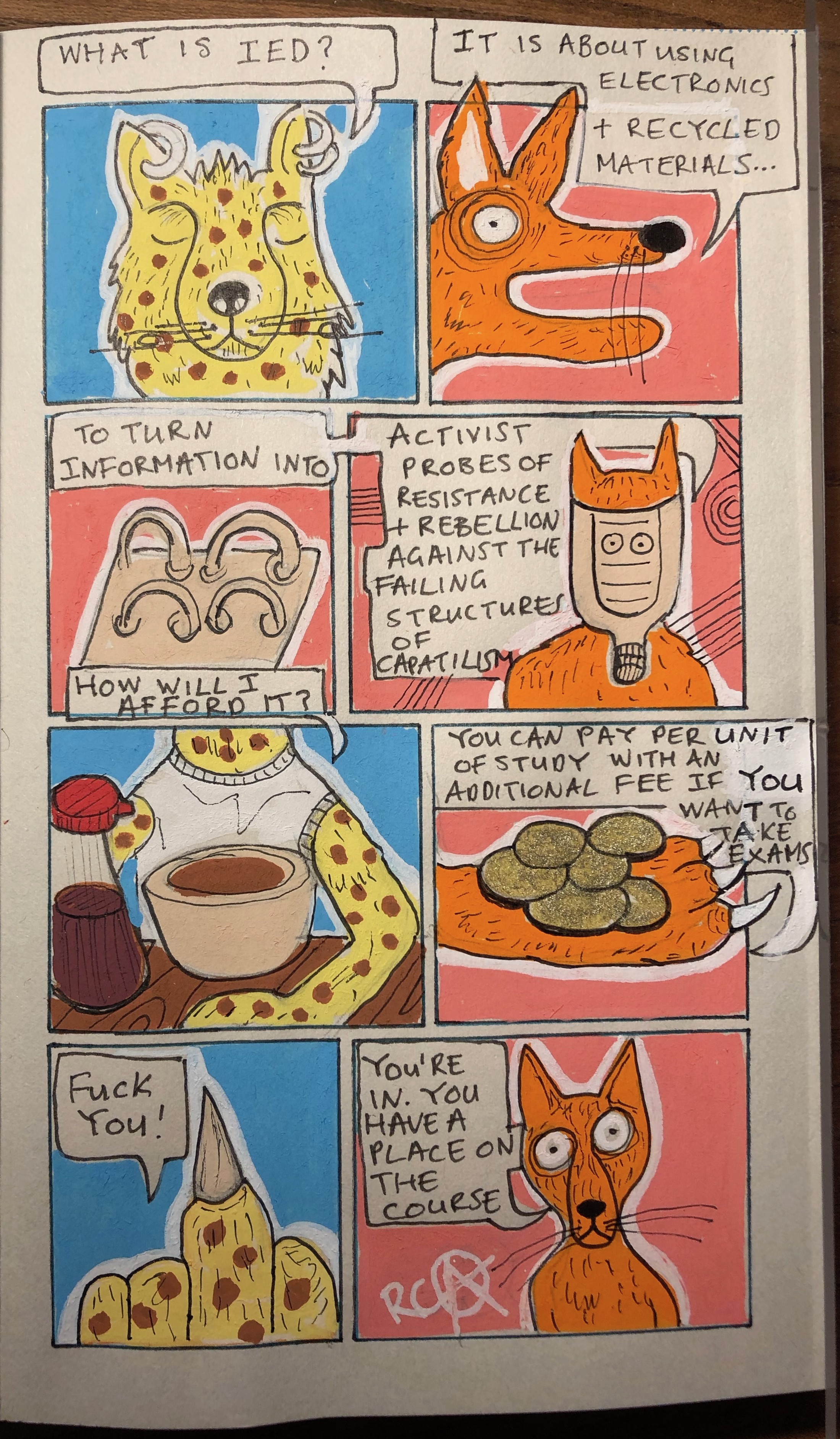 The Future of Information Experience Design?
Marker pen on paper
2021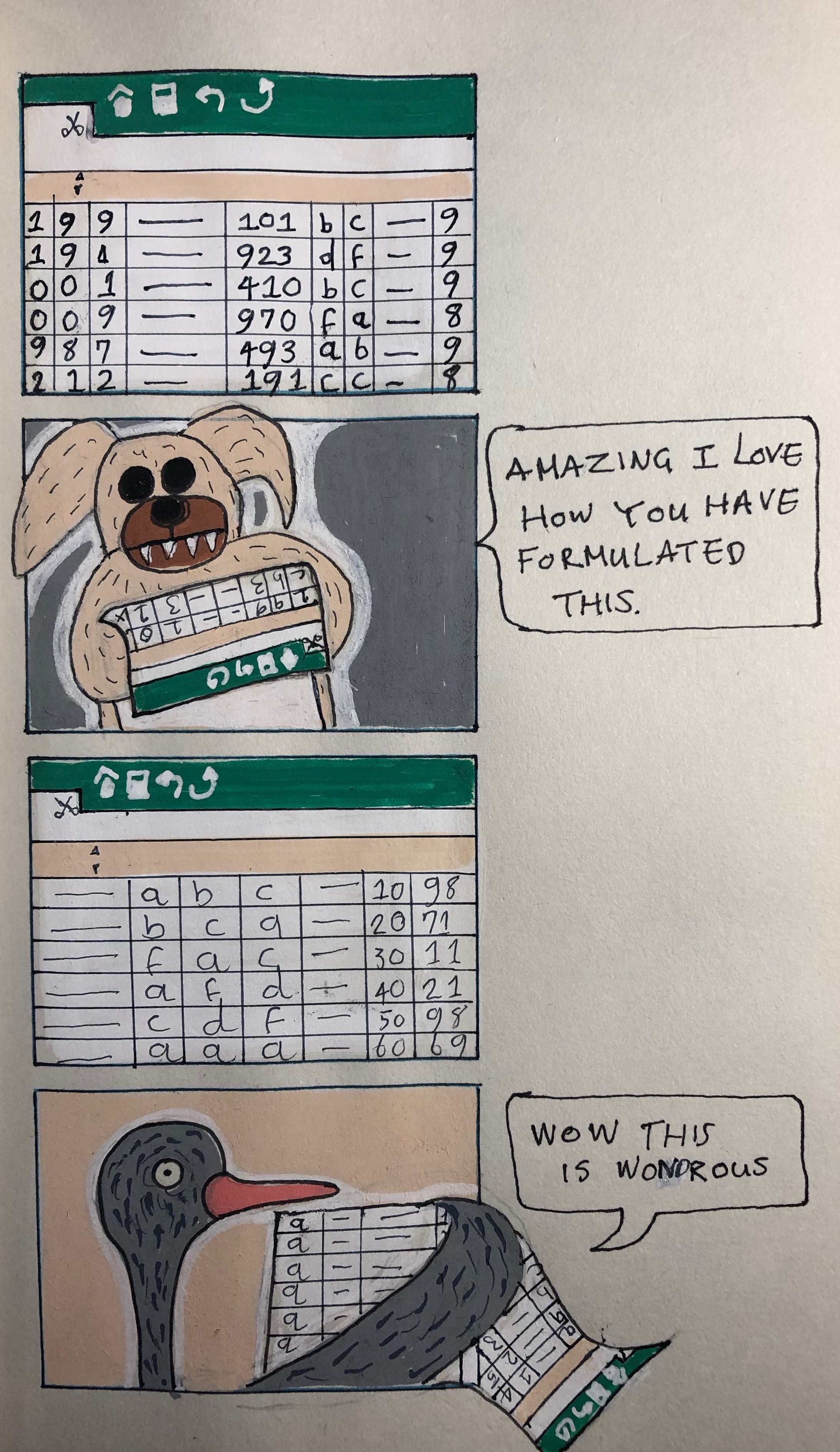 Excel
Marker pen on paper
2021
Away Day #1
Maker pen on paper
2021


Sweet Talking Business Talk
Marker pen on paper
2021
Related Publication

Ikon, E., Wee, C., Dare, E., Lewis, M., Biderman, K., Gordon, L., Pochodzaj, J., and Yamada-Rice, D, 'Exercises in Exorcism, Ways of Healing (through) Art Education'. In: Baier, W., Canepa, E., Golemis, H. (eds) (2021) Capitalism's Deadly Threat: transform! London: Merlin Press.
---